Podcast: Play in new window | Download
A Memorable Podcast Brand – Episode 088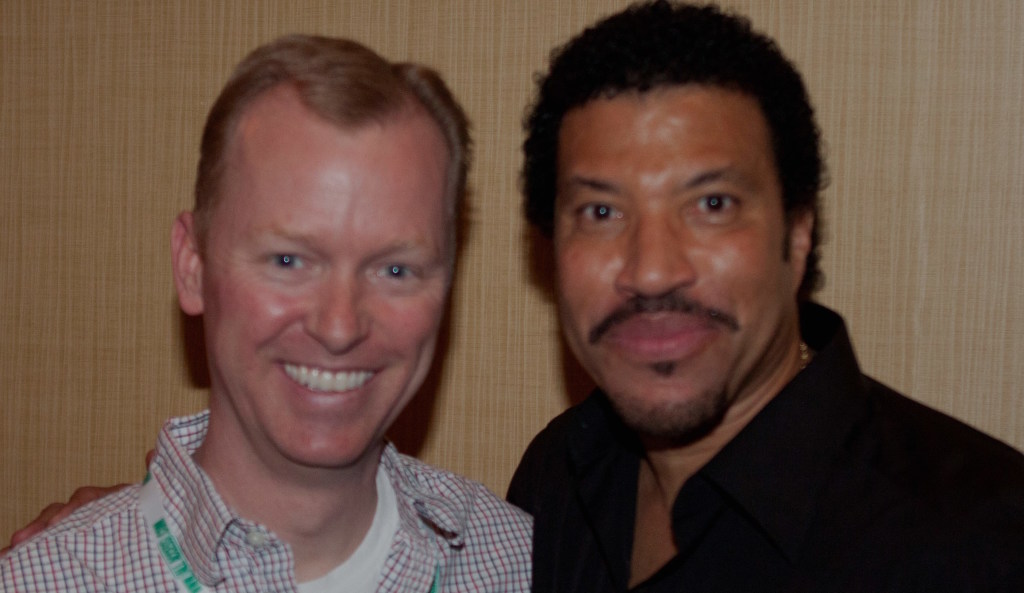 Do they remember?
When you consider the options podcast listeners have, the importance of creating a powerful brand really becomes apparent.
I searched iTunes for podcasts about hockey. There are hundreds of hockey podcasts available. Thousands and thousands of episodes exist that deal with hockey. You can find various topics, including drills, NHL teams, coaching, fantasy hockey and many more.
How do you stand out? How do you get noticed?
Your listener needs to remember your podcast, so they can return and listen again. That is the way to build a following. It really doesn't matter how many people listen today. What builds a strong podcast is the number of listeners that come back the next time, and the next time, and the time after that. You build your audience slowly with more listeners this week than you had last week. Get your listener to remember to return.
Using your brand to create strong relationships with your listeners is critical to the health of your podcast. If you are bland, you will get lost in the sea of average. There are over 100,000 podcasts available for consumption. Most of them are average or worse. If you refine your content, turn your information into entertainment, and transform your podcast into powerful relationships, you will easily stand out from the crowd. It is a must not only for your success, but your mere survival. Begin your brand today.
When it comes time for your audience listening again, do they remember?
Be Yourself
A great podcast is a great relationship. It is just like creating a great brand. In order to develop that solid relationship, you must be yourself. You can't fake it.
When you try to be someone or something you are not, you will not sound authentic. Eventually, the truth will come out.
Have you ever met someone you had admired from afar, only to have them do something that didn't fit with your image of them? Maybe it was a baseball player, or a movie star, or a politician or a musician. You met them with great expectations of an encounter with your hero only to find out they were rude and average. It turned out they were only being who they thought they should be for the public when really they were someone completely different in real life.
Everyone has their flaws. That is what makes them human. Howard Stern has flaws. He makes his flaws part of his show. Domino's Pizza admitted the errors of their ways with their cheap, low quality pizza. They laid it out for the world to see in their marketing. Your listener will accept your flaws. They will feel like you are "one of them" when you admit your flaws upfront. Don't be afraid to expose yourself.
When your listener discovers you are something other than the character you portray, the bond of trust will be demolished. Your relationship will be forever damaged.
Build a solid brand. Be yourself.
Unique, Vivid, Mental Images
When someone tells a story, on the radio or in a podcast, it is theater of the mind. When you hear the old time radio show describe the dim light on in the servant's quarters, the scenery is playing out in your mind in a unique way unlike the way anyone else could envision it. No other person is imagining the clothing of the characters the exact same way you are imagining them. That mental theater is unique to you. You are listening and imagining by yourself.
Podcasts make the one-on-one approach even more important. Podcasts are often enjoyed through headphones. Your audience is truly listening by themselves. The headphones block out all other sounds and distractions. You have multiple "one person" audiences at the same time. Yet, it is still one person.
Connect with your "one person" audience by creating a great theater. The theater will be different for each listener, because they are using their individual imagination. Create a movie and put the listener in it. Make the story an individual experience for the listener. Engage the listener with vivid details and a fantastic storyline. Make them forget they are listening to a podcast. Create great theater of the mind. Create unique, vivid, mental images.
I would love to help you with your podcast. E-mail me any time at Coach@PodcastTalentCoach.com.
You can find my podcast and other tools to help you create great content at www.PodcastTalentCoach.com.
Let's turn your information into engaging entertainment.