Podcast: Play in new window | Download
Find Your Motivation – PTC Episode 048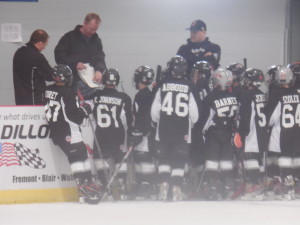 Are you like me? There are times when I find it difficult to find the motivation to take myself to the studio and create a great show. Sometimes it is so much easier to stay on the couch and watch some television.
Just like an athlete, we sometimes just need to find a way to get fired up.
This week, I received this e-mail.
I have a podcast about fly fishing that has pod faded. Because I am a fly fisher I thought such a podcast would be ideal. But, it became so much work from pre-production, to post-production, to hitting the publish button on iTunes, that I stopped after 10 months.
I enjoyed interviewing the people on the podcast and the preparation, but quickly grew tired of all the other work it took to publish. 4-6 hours for a 1 hour podcast.
My current challenge is that I enjoy doing several recreational things, but I am not "passionate" about any of them. I just enjoy doing them.
Also, I did not have a product or service to sell and still do not. Since this is not a hobby for me, I want to make a good income from this.
I have purchased your book for my Kindle and am reading it now. I am considering consulting with you for an hour or two to move things along faster.
Right now I am re-grouping and figuring out what to do next and your podcast is a great help.
Thanks again for a great podcast.
Name Withheld
There are a few issues within this e-mail.
How do we find the motivation to fight through the blahs and record consistently?
How can we streamline our workflow to make better use of our time?
How can we do more of what we love and less of what we dislike?
How can we generate some income?
Motivation
Like most podcasters, I sometimes fight the blahs. Are you like me? Do you have those days where you could record for hours on end when you have the drive and you're fired up?
Then, I experience those other days where I just cannot find the motivation to get into the studio. I feel alone. I wonder if anyone is actually listening.
There are a few ways to find the motivation.
Tips:
Find the time of day and day of the week that gives you the most energy.
Be consistent with the day and time of the week you record – schedule yourself.
Record a few episodes in one sitting to batch similar functions.
Always work a week or two ahead to ease the pressure to produce.
Have a back up episode in the can in case life happens.
Streamline the workflow
Tips:
Record a few episodes at one sitting. Setting up the gear takes time. Logging in, gathering material, getting to the studio, getting in the right frame of mind all takes time. You can perform the tasks once for multiple episodes when you put it all into one sitting. You could conduct one recording session per month for 6 hours and be done.
Minimize your editing by relaxing on the perfectionism.
Find the areas that eat up a lot of your time and remove or condense them.
Do What You Love
If you hate editing or creating show notes or posting the episode, farm it out. Use virtual assistants or production assistants. Make it easy on yourself.
Much of this costs money, so …
Generate Income
 What do fly fishers need?
Find something that is easy for you to create. Develop your product funnel. In this case, it could be location guides, gear guide, gear reseller, instruction tutorials, tours, travel coordinator, make your own flies.
Build different tiers for the funnel.
Michael Hyatt & Dan Miller did an interview about making $150,000 a year from your platform. Doing a podcast for 10 months creates a solid base. There is surely something in that niche that could be monetized. It simply needs to be uncovered.
This week:
Find the motivation to fight through the blahs & record consistently
Streamline the workflow
Do what you love
Build your funnel and begin to generate income
I'd love to help you with your podcast. E-mail any questions or comments you might have to Coach@PodcastTalentCoach.com.
You can also find tools to help you create great content at www.PodcastTalentCoach.com.
Let's turn your information into engaging entertainment.