Podcast: Play in new window | Download
Put The Fun In Your Podcast Interviews – Episode 146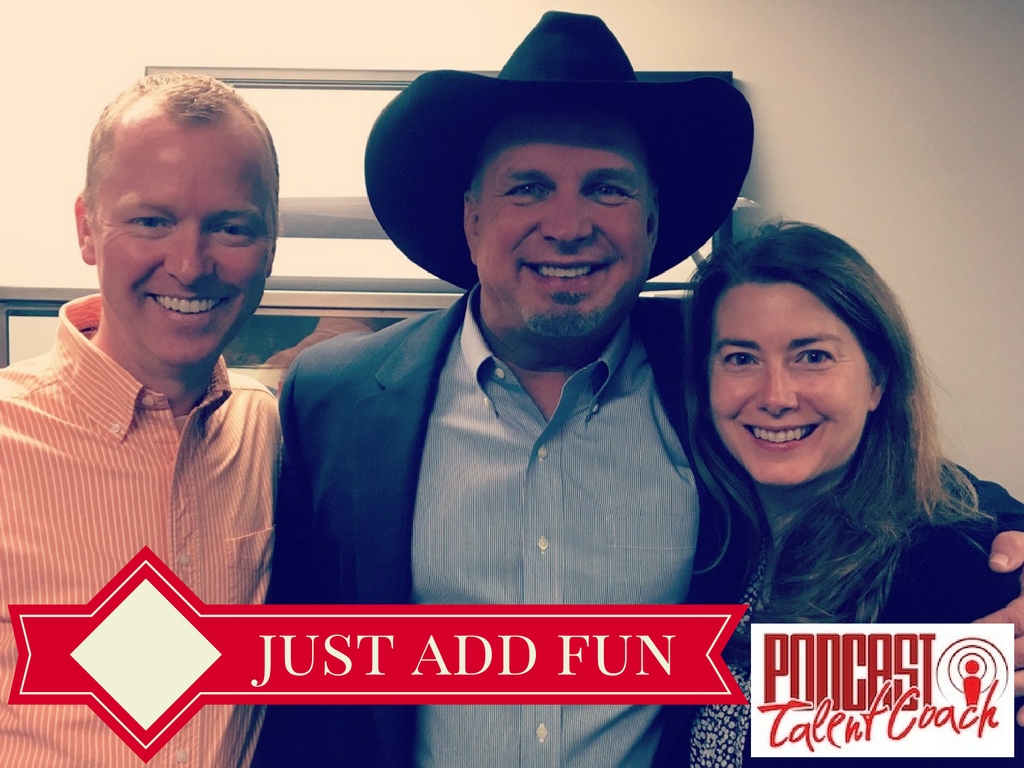 Creating Powerful Podcast Interviews requires 8 key steps. One of those key steps is adding an element of fun.
Having fun is the reason we podcast. We love what we do. Podcasting requires too much time to continue if it isn't enjoyable. Make it fun.
To maintain a sense of fun, add these ten facets to your podcast.
HAVE FUN
Make it a goal to have fun. We often get so wrapped up in getting through our list of questions that we forget to enjoy ourselves.
ENTERTAIN
We are here to entertain. People listen to podcasts to be entertained. Even if your content is informational or inspirational, your show still needs to be entertaining.
SHOW BUSINESS
This is show business. Your podcast should be both show and business. Even if making money is not your goal, you need continue to grow your show to attract guests and listeners. You need to grow to survive. You need both show and business to keep listeners coming back.
WORD-OF-MOUTH
If your guest has fun, word will spread. The leaders in your niche talk to each other. When you send out an invitation to be on your show, potential guests will check references. Earn the reputation of being a fun show. Word will get around.
SET EXPECTATIONS
Communicate to your guest what is expected of them. Where do you want the interview to go? Explain what you hope to accomplish in order to put your guest at ease. When your guest knows the expectations of the show and is given permission to loosen up a bit, they will be more likely to have fun.
STICK TO THE TIME LIMIT
Stick to the allotted time. If you told your guest the interview would last 45 minutes, be sure you wrap it up within 45 minutes. When you go over, it is disrespectful. Word will get around. If you go long, it will eventually become difficult to attract new guests.
SHOW RESPECT
If there are topics that are off limits or your guest has asked you to avoid particular subject matter, respect their request. Always treat your guest with respect. Once you break that trust, it will be very difficult to have fun during the remainder of the interview. Protect your reputation. Create an atmosphere of fun and not fear.
RELAX
Be in the moment during your interview. Relax and let the conversation happen naturally. You can edit any rough parts out at the end of the interview. When you relax, the fun will come naturally.
DON'T FORCE FUNNY
When you try too hard to be funny, it usually doesn't work. When you force the funny, you will typically fall short. Let it all happen naturally. The funny will come.
FUNNY FOLLOWS FUN
The funny comes most easily when you are having fun. Have you ever been in a group of people who are having a ton of fun and everything seems funny? The dumb jokes and stupid things your buddy doing are all funny because you are all having fun. Funny follows fun.
Next week we are going to cover all 8 steps to creating Powerful Podcast Interviews.
Do you need help with your podcast? E-mail me any time at Coach@PodcastTalentCoach.com. Let's see what we can do.
You can find my podcast and other tools to help you create great content at www.PodcastTalentCoach.com.
Let's turn your information into engaging entertainment.