Podcast: Play in new window | Download
You Never Know Who Your Podcast Might Help
PTC Episode 054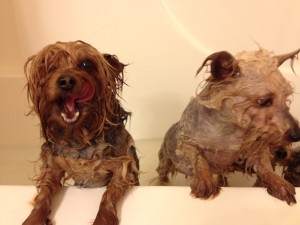 I received a piece of feedback from Kenn Blanchard the other day. He said he was inspired so much by my "chit chat" episode that he went back into the studio to completely rerecord his latest episode.
Kenn creates a few podcasts. I listen to "Black Man With A Gun" He recently launched a second called "Motorcycle Radio".
We talk a lot about the help you provide people with your podcast. As you create your content, keep in mind that you never know who you might be helping or how much that help may mean.
Gary Vaynerchuk has an entire chapter in his book "Crush It" devoted to care. It is probably the easiest chapter you will ever read. It is also possibly the toughest chapter to execute well.
Extra Mile
It is unfortunate in business today that "going the extra mile" isn't even necessary to stand out most of the time. Being consistent and delivering on your brand's promise will usually make you better than most of the competition.
It amazes me that delivering a simple recap after the job is complete to one of our clients can create astonishment on their part. They are so numb to the average lack of care from their other suppliers that any sense of attention will get them to take notice.
I've seen many, many bands go through the motions. I am not trying to make excuses. However, It's like a couple trying to get back together after a breakup. The relationship ended for a reason the first time. Getting together again may be good for a beer. Any longer will probably only make you realize why you broke up in the first place … even when you're making hundreds of thousands of dollars to do it.
Trust Circle
You can't shout your way into a person's trust circle. They only way to gain trust is to add value. Give them something they can use. Building trust is the foundation of revenue generation for your podcast.
As you build trusting relationships with your podcast, continue to ask yourself, "How am I helping my listener?" Continue to give, and the trust will develop over time.
When you begin every discussion with your product, needs or wants, people will tune you out. You will begin to sound (and be treated) like advertisements for used cars. Shouting doesn't work. Your listener won't care and will rarely return.
Serve first, many times over. Then and only then can you effectively sell.
Shows like the 48 Days To The Work You Love, School of Podcasting and Internet Business Mastery are all designed to help their listeners first. Sure, they all have products to sell as the end result. However, they never begin with their product. The discussions on these shows always begin with the listener's needs in mind first.
As you prepare for your show, find great ways to help. Your help may come in the form of entertainment. You may serve as companionship for your podcast listener. Help them find other forms of companionship as well. If your podcast is only one hour per week, there are 167 more hours in the week that aren't occupied by your show. Your listeners will surely need more companionship to fill a few of those hours. Help your audience fill those hours, too.
Let's Help Each Other
I would love to answer any question you might have. I have been in broadcasting for well over 20 years. Coaching on-air radio talent has been part of my day-to-day role since 1995. Studying and developing marketing and promotional campaigns for our radio stations and clients is also something I do on a regular basis.
If you could use some help in any of these areas, please shoot me an e-mail at Coach@PodcastTalentCoach.com.
Your questions will help me refine my show. You will help me select topics. It will also make the show much more enjoyable for you. I would love to hear your questions and offer you podcast help.
If you could take a minute to shoot me an e-mail, or even comment on any of my posts that may have helped you, I would truly appreciate it. Making this show better is always my goal.
Let me know how I can help you. In turn, let's help each other.
I'd love to help you with your podcast. E-mail any questions or comments you might have to Coach@PodcastTalentCoach.com.
You can also find other tools including worksheets, a workbook and videos to help you create great content at www.PodcastTalentCoach.com.
Let's turn your information into engaging entertainment.