Podcast: Play in new window | Download
Your Podcast Brand Revisited – PTC044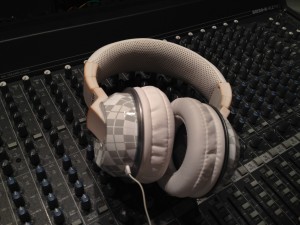 This week, we revisit my most popular episode. This episode has been downloaded almost twice as many times as any other episode I have released.
Maybe you missed it. Maybe you caught it and this will be a great refresher. Either way, I have received great feedback on the content and I am sure you will enjoy it.
On this episode, we discuss how to turn you, your content and your podcast into a brand. How do you create that powerful podcast brand to stand out amongst the sea of podcasts that are available online?
Find the original show notes HERE.
A few housekeeping notes this week.
Get a one-hour coaching session with Dave Jackson and me for only $50 if you act before June 30, 2014.
Dave and I are now hosting the Podcast Review Show together. Our guests appear on the show to have their podcast reviewed by the two of us.
Typically, hiring the two of us individually for an hour would be hundreds of dollars. Not only do you get an hour of consulting from us on this show, you get to plug your show for a sixty minutes.
Our guests typically pay $99 to be featured on the show. I've convinced Dave to cut you a break. By using the code "coach50", you can appear on the show for only $50.
You get half off. Still an hour. Still feedback from both of us. Still plugging your show. Half the price.
The code is "coach50". This deal ends June 30, 2014. Get in on it now before we close it.
If you are truly serious about building your podcast, improving your show and increasing your traffic, you should also be attending the Podcast Movement in Dallas on August 16 & 17.
Find my affiliate link online at PodcastTalentCoach.com. We are only 10 weeks away from the Podcast Movement. Register today.
I'd love to help you with your podcast. E-mail any questions or comments you might have to Coach@PodcastTalentCoach.com.
You can also find tools to help you create great content at www.PodcastTalentCoach.com.
Let's turn your information into engaging entertainment.