Podcast: Play in new window | Download
Steps To Create New Podcast Relationships And Grow Your Audience – Episode 160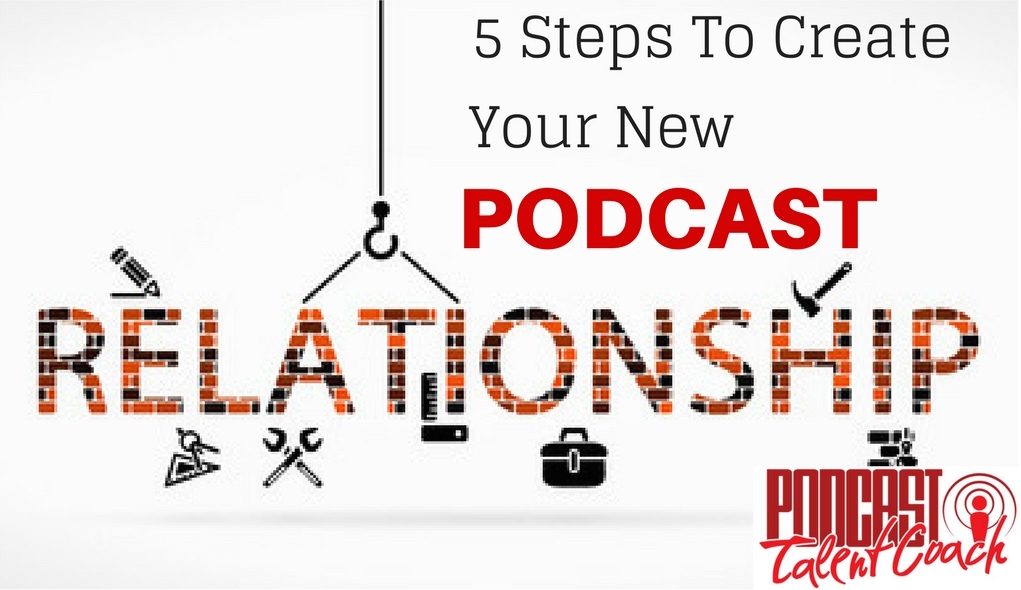 In the recent weeks, I have really found a new energy. My productivity has increased in both my podcast and business. I believe this is all due to new relationships I have created in the mastermind I recently joined.
The mastermind was formed through connections I made as a member of Internet Business Mastery. (Find my affiliate link HERE.)
These three guys are in online business, but completely different niches than me. They hold me accountable and push me to succeed. It has been a great experience.
Over the next few episodes, we will dive deep into the process of creating new relationships.
This week, I want to help you develop new relationships. Though I have found the experience very helpful, your new connections do not need to include a mastermind.
In the next episode, we will discuss making connections at events.
The third episode of the series will involve masterminds and a list of listeners' favorite podcasting events.
If you are interested in getting connected to like-minded people in a mastermind, e-mail me. I'll try to connect as many as I can.
Coach@PodcastTalentCoach.com
NEW RELATIONSHIPS
Let's talk about the five steps to create new relationships.
1. Find New Relationships
Get involved with Facebook groups by answering questions
Join podcast memberships, like Podcasters Society (of which I am a mentor) and School of Podcasting (led by Dave Jackson, with whom I occasionally partner)
Network at conferences
Ask your interview guests
E-mail hosts of complimentary podcasts that are not in the Top 10 or "On Fire"
Invite your listeners to chat and ask them
Interact on blog posts
Form a mastermind with people from other industries, both in person and online
Ask your vendors or suppliers
Connect with your customers
2. Make Contact
Introduce yourself with "I help _(niche)_ do _(talent)_ so that _(benefit)_."
Send an e-mail with, "I find your business/podcast/product interesting. I would like to learn more about it and see if there are ways we might help each other. Would you have 30 minutes for a phone call?"
3. Find Ways To Help Each Other
Use the abundance mentality. There isn't one pie that needs to be divided between everyone. There is a flame that can be shared an unlimited number of times. That is the power of an idea.
4. Stay In Contact And Give
If it isn't on your calendar, it will not happen
Find reasons to make contact with your new friend, and schedule that contact
Share useful articles
Share affiliate opportunities
Wish them happy birthday
Ask if they are attending conferences you are attending
Interact in their groups – Everyone is looking for engagement
5. Create mastermind groups
When you find the right 3 or 4 people, create a mastermind group
Find people with different backgrounds and perspectives
Give the group structure
Shape it in a way that will help everyone
Check out Dan Miller's mastermind course HERE.
Do you need help with your podcast? E-mail me any time at Coach@PodcastTalentCoach.com. Let's see what we can do.
You can find my podcast and other tools to help you create great content at www.PodcastTalentCoach.com.
Let's turn your information into engaging entertainment.