Podcast: Play in new window | Download
Where To Begin Podcasting – PTC 046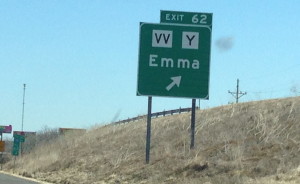 Let's help you determine where to begin podcasting.
I recently had lunch with the guys from the "200churches" podcast. Jeff Keady and Jonny Craig are pastors at a 200church in Northwest, Iowa. They want to encourage and support other pastors of "smaller" churches.
As we were having lunch, Jeff was telling me about their start in podcasting. They had all of the equipment and were ready to roll. As they were about to record their very first episode, Jeff said he didn't know where to start. What was the first thing he was supposed to say?  How do you figure out where to begin podcasting?
Where to begin is a natural problem. You know what you want to say. You simply don't know where to start it all. How far back to the beginning of your message should you go?
You have all the equipment. You have set up the technical details of the podcast. How does the show content begin?
Whether you are a brand new podcaster, or someone with hundreds of episodes under your belt, this episode will help you with your content. If you are just beginning, this will help you create your framework. We will walk through content preparation as you lay out the show.
If you are an "old pro", this content will be a great refresher to help you step back and evaluate your progress. When we have done something for a long time, assumptions begin to creep into the content. We sometimes take small details for granted as if our listener has been with the show from the beginning.
There are six steps to defining your content and preparing your podcast.  These six steps will help you determine where to begin podcasting.
1. What do you hope to accomplish?
This includes both the topic and the show overall. Set a goal for each topic, the episode and your podcast in general.
2. What are the interesting topics you hope to address on this particular episode?
As you determine your topics, look for a theme to develop.
3. How will you treat each specific topic you hope to address?
What will you do with the content? You could answer the question, demonstrate the answer, play some audio, show charts to support your answer, or use some other treatment. Find a way to make it your own. Your approach should be unique to you.
4. Create an outline for the flow of the show topics.
This is important for the show introduction.  Bullet points should suffice.  Do not script your content.
5. What supporting information will you need for the show?
Organize and highlight for easy access during the show. This will help you sound prepared as you begin to build credibility with your audience.
6. Write your introduction. Write your conclusion. Include your call to action.
If you would like a worksheet to walk you through this process and others, visit the worksheet section at www.PodcastTalentCoach.com.  These worksheets will further help you determine where to begin podcasting.
I'd love to help you with your podcast. E-mail any questions or comments you might have to Coach@PodcastTalentCoach.com.
You can also find tools to help you create great content at www.PodcastTalentCoach.com.
Let's turn your information into engaging entertainment.