Podcast: Play in new window | Download
6 Ways Stories Make Your Podcast Powerful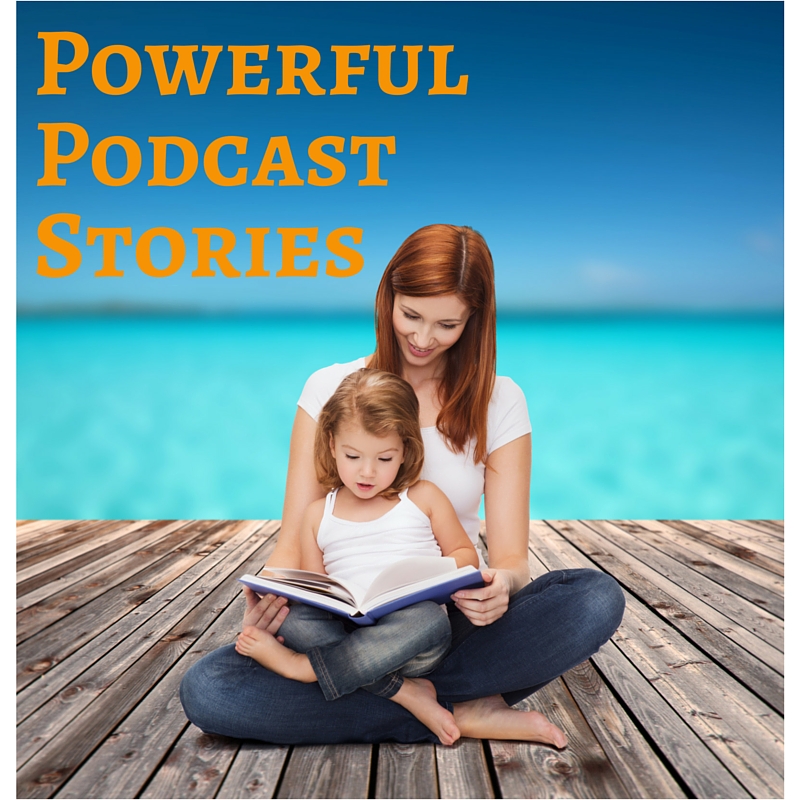 The art of storytelling can be powerful. A story can pass life lessons from one generation to another. Tales can help people remember information. Stories bring words to life.
There have been thousands of great storytellers throughout time. You don't need to be Chaucer or the Brothers Grimm to use stories to make your content come alive. Use stories wherever possible, and your information will become engaging and entertaining. It will also be memorable.
Here are six ways stories help the information in your podcast become powerful, engaging content.
A LAND FAR, FAR AWAY
Stories help your listener escape his everyday life. A tale that is told well will transport your listener to another place and time through their imagination. You help them forget their problems.
When you tell stories in your podcast, you give your listener hope. Tales of success help your listener see what is possible. Tragic stories make him thankful for what he has. Stories that simply make your listener think help her better understand something.
Stories that contain wonderful, vivid words create fantastic pictures in the mind of your listener. When your listener is intently focused on your story, she forgets she is listening to a podcast. She is so engrossed by your story, everything around her has disappeared. Your content has become her sole focus.
HEY, I KNOW YOU
People trust people they know. If you're selling a product or service, people buy from people they trust. If you hope to make that sale, you need to create strong, meaningful relationships with your audience. Stories will help you develop those powerful relationships.
When you tell stories about yourself and your experiences, you reveal things about yourself. Revelation is a natural part of storytelling. Self-revelation allows your listener to get to know you. Your listener spends time with you every week as you tell him more and more about yourself. Then, even if you have never met him, your listener feels like he has known you for years. You're building a relationship without ever meeting. Stories of self-revelation help those friendships develop.
A great anecdote helps define your character. Your listener wants to know what to expect from you and your show. The stories you tell help define who you are. Your listener will get to know you. After some time, she will be able to predict how you will react to things. You become familiar. Familiarity is another ingredient to a healthy friendship.
HUMANITY
Stories are either compelling, humorous or tragic. A great narrative will make your audience marvel at, laugh at or better understand something. Feelings make you human.
When you evoke emotions in your audience, your listener feels like you are just like her. Your stories reveal real-life experiences. You are telling her you've had similar things happen in your life. She can relate. She thinks in her head, "You're one of us!" Your relationship continues to strengthen.
I REMEMBER THAT

Grimm's Fairy Tales are so memorable, because they are lessons disguised as wonderful stories. Over 200 lessons were included in the books from the Brothers Grimm. Cinderella, Rapunzel, and Hansel and Gretel are all stories that are remembered well nearly 200 years after they were written. Stories link words to pictures in order to make the words memorable.
Great stories will make your information memorable as well. Use the tale of your latest saga to make your point. It will help your listener remember your content.
LIVE VICARIOUSLY
Your listeners can live vicariously through you when you tell them a great story. If you tell you listener how you made a fortune with your information, he gets to experience your joy almost as if he made the fortune right along with you. Your words help create the imagery in his mind.
Help people dream. Create fantastic stories that people can see in their own theater of the mind. Paint great pictures with your words. Your listener will see your story in his head.
Stories allow your listener to feel they joy without experiencing the risk. Your audience can walk through your hardships and feel the elation as you survive without actually living the pain. Delightful stories entertain listeners, because they can experience so much in a short period of time through you.
TAKE A CAR RIDE
Your podcast is 30 minutes long. That's quite a bit of time to spend with someone. Will your listener want to spend 30 minutes in a car with you each week? When you record a podcast, you are asking them to do just that.
Your listener will spend meaningful, personal time with you each week. You better do all you can to create a strong relationship with your audience. Get listeners to like you.
When you reveal things about yourself through your stories, people will decide if they like you or not. Be real. Don't force your story or change the details simply to make people like you. Tell the truth. If you bend the truth this time, you may forget next time. The truth will always come out. When it does, your relationship will be tarnished for good.
Reveal the truth. People will see you as a real human being. They will get to like you for who you are, flaws and all. The friendship will develop. Next thing you know, you'll be taking a 30-minute car ride with them every week. Stories can make that happen.
Stories are powerful tools. They help your audience escape their problems.
Anecdotes help your listener get to know you. That's where relationships begin. Your tales will show you are human. You are a real person with real flaws, just like your listener. Stories will make your information memorable, by drawing pictures in the mind of your listener.
Your audience can live vicariously through you when you tell them about your experiences. When you create that friendship, your listener will be willing to take that 30-minute car ride with you every week.
AUDACITY WORKSHOP
I would like to thank Steve Stewart over at MoneyPlanSOS.com. He has created a wonderful learning tool called the Audacity Workshop. This past week, he included me in one of the modules.
Our webinar was called "How To Create Killer Podcast Outlines". We covered all of the steps laid out in the Show Prep Planning Worksheet available in the Free Worksheet Section at PodcastTalentCoach.com.
Then, I added another 30 minutes of bonus content exclusive to the Audacity Workshop. That bonus material covers ways to really refine your content in the planning stage in order to deliver killer content.
We discuss how to structure your introduction. You'll learn how to effectively tease and promote the content in your episode, how vivid details bring your stories to life, and what content to include in your powerful call-to-action.
The best part … that is just one module. The workshop is packed full of great material and guest instructors. It is worth a look.
If you would like access to the content, here is my Audacity Workshop affiliate link. Take a look. I think you will be impressed by the depth of the instruction.
I'd love to help you with your podcast. Post any questions or comments you might have, or e-mail me at Coach@PodcastTalentCoach.com.
You can find my podcast and other tools to help you create great content at www.PodcastTalentCoach.com. Let's turn your information into engaging entertainment.
Let's turn your information into engaging entertainment.
Begin creating great stories today, and make your podcast powerful.