Podcast: Play in new window | Download
The Critical Piece To A Great Podcast – Episode 123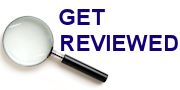 On a recent episode of the Podcast Review Show that I do with Dave Jackson, we got into a discussion with a podcaster who struggles with the introduction of his show. This happens with so many hosts. How do you properly begin an episode? Why are the important elements of a solid introduction? What is the purpose?
We were talking with Doug Salamone of Mind Drippings podcast. On this particular episode, Doug was interviewing Taylor Pearson, author of "The End Of Jobs". Doug said he was having trouble forming the introduction of his interviews.
START WITH WHY
Here is Doug's first question: "Taylor, why don't you introduce yourself a little bit more, and start off at the beginning with what brought you to decide to write this book and I'll just let you roll with it and we'll get the questions going."
Doug needs to make us care about the author as he introduces him BEFORE he brings Taylor on the show. Then, Doug needs to make us care about the subject.
Before you begin your show, determine what are you hoping people will take from the interview. What is the point.
When you use, "Tell us about yourself", it sounds like you didn't do your homework.
The show is about big ideas. What is the big idea in this episode? The world of jobs is coming to an end. Start there.
Later in the interview, Doug asks, "What are people to do … if the opportunities are limited … and every single year we have thousands upon thousands of people graduating from universities across the country … what are people to do to protect themselves from becoming obsolete in this current economy that we're seeing everyday increasing where jobs are being eliminated or being exported to countries across the world?"
This is the essence of the conversation. Let's start here.
Many introductions are a waste of time. They host wanders into the episode rather than creating anticipation and setting up the content.
"Tell us a little about yourself, who you are and what you do." It is such an overused first questions.
Do your homework. Know the important facts about your guest that support the topic. Provide those pieces of information right at the beginning. Then, hit the ground running with great questions.
Make the introduction of your show compelling. It should make your audience want to stick around for the payoff. I hear so many shows begin with their standard show open immediately followed by a bunch of housekeeping. Don't waste the time of your audience. Your introduction should make a promise (tell the audience what to expect). You should then follow through on that promise (give them the content they expect).
When a show begins with, "I'll show you how to make a million dollars in 4 easy-to-understand steps", followed by, "But first, let me plug 14 things and chat a bit about why I didn't post an episode last week", you are losing your audience. Your fan tuned in to hear your secrets, not your problems.
If you have housekeeping notes to pass along, sprinkle them within the show throughout the content. Lead with your strongest material. Housekeeping is not it.
Your introduction should set up your podcast. It should be an intriguing introduction that tells the listener exactly what the podcast is all about. What will I get when I listen? It doesn't matter whether your podcast is 10 minutes or 60 minutes long. You need to tell the listener what is to come.
"Welcome to Podcast Talent Coach Podcast. My name is Erik K. Johnson. This is where we help you transforming your information into engaging entertainment so we can turn your podcast into powerful, profitable relationships."
With that quick introduction, I told you exactly what to expect. You know the name of my podcast. You know the name of the host. You know the goal we are setting out to accomplish. I've also put you in the mix by referencing your dreams and how my podcast will help you. In those brief seconds, I've given you who, what, when and why.
That content should be followed immediately by a creative tease of this particular show. It might be something like, "We will help Steve figure out how to gently end a bad interview. Shelly asks about incorporating a call-to-action without making the show sound like an infomercial. And finally, we will hear a clip for the 'The Golden Garden' podcast and help Chris increase the energy and forward momentum in the show. Let's get to it. First up …" This goes right into the show content. We start delivering on the promise made in the introduction. The show is moving forward.
If I said, "Before we get to it, let me explain the new look of my website", I would only be relevant to a small portion of my audience. Who cares about my new layout? That would assume first that most of my audience has visited my website prior to this show, and second that they can't find their own way around the new layout. That's a pretty big assumption. If is important enough to include, put it at the end, or somehow incorporate the information into an answer.
Don't waste the time of your audience. Make your introduction intriguing and get to the content immediately.
MAKE THEM CARE
I'm sure you've heard the phrase "what's in it for me?"
Your audience will be asking this very question every time they tune into your podcast. Your introduction better tell your listener exactly how your topic will affect them. You need to hook them right at the beginning with an intriguing introduction. If you don't hook them early, they will be gone in search of something more captivating.
When your audience knows what is in it for them, they begin to care. Making your listener care is the only way to get them to listen and more importantly come back again.
Lead with an intriguing introduction.
This is true for your podcast in general as well as each individual topic. Your intriguing introduction should hook your audience, let them know exactly what to expect, and allow them to enjoy the story.
What do you hope your audience will take away from this particular discussion? Your introduction should spell it out. It should set up what is to come.
If your goal is to make your listener laugh at your misfortune over the weekend, lead with it. "This weekend was so disastrous, I wouldn't have had time for anything else to go wrong even if I tried." The audience will now have time to enjoy the vivid details of your horrible weekend rather than trying to figure out what point you are trying to make.
When you begin your story with the details, your listener spends energy trying to determine the point you are trying to make. They are trying to figure out what the story is about.
Have you ever been stuck listening to someone tell a story while you're thinking, "Will he ever get to the point?" That is what we are trying to avoid.
Here is an example of a story you might hear. "This weekend we went to the mall. It was just the two of us. We were looking for a gift for my dad." Are we telling a story about finding gifts? Is this story just recapping the weekend? Maybe it is about my dad. You don't know. I haven't told you. There is no lead to this story.
To hook your audience and allow them to truly enjoy the story, lead with an intriguing introduction.
EMOTIONALLY POWERFUL?
A successful podcast is built on a strong relationship with the listener. It could be called a tribe as defined by Seth Godin in his book of the same name. The strong relationships with your listeners begin to develop your brand. You can then monetize your brand and associated relationships with an effective call-to-action. But it starts with the brand.
Powerful brands are more than just recognizable names. Powerful brands are full of emotion. A brand is a collection of perceptions, creating emotional connections, while consistently delivering on a promise. The more powerful the emotional connection, the more powerful the brand.
Take a moment to think of some very powerful brands and the associated emotions of the rabid fans of those brands. Nike. Volkswagen. Star Trek. Starbucks. Apple. Harley Davidson. Fans will go out of their way to interact with their favorite brand. These brands are unique, because they create powerful emotions within their fans that are not found in ordinary brands.
Ordinary brands lack emotion. Keds. Buick. Battlestar Galactica. Dunkin' Donuts. Hewlett Packard. Honda. The powerful emotions are not present for most people in these brands.
An amazing book entitled "The Power of Cult Branding" by Matthew W. Ragas and B. J. Bueno describes the seven golden rules to cult branding. Emotion is the key to all seven. Social Groups, Courage, Fun, Human Needs, Contribution, Openness, and Freedom. All emotional. None are functional. It's not the best, biggest, brightest, loudest, or #1 product. Cult brands are focused on emotion, not hype.
If you want to turn your podcast into a powerful brand that you can monetize with a strong call-to-action, stir emotion every time.
Next week, we will walk through the steps in creating a powerful introduction. I'll give you a step-by-step process.
Do you need help with your podcast? E-mail me any time at Coach@PodcastTalentCoach.com. Let's see what we can do.
You can find my podcast and other tools to help you create great content at www.PodcastTalentCoach.com.
Let's turn your information into engaging entertainment.