Podcast: Play in new window | Download
How To Get Podcast Listeners To Return Next Week – Episode 132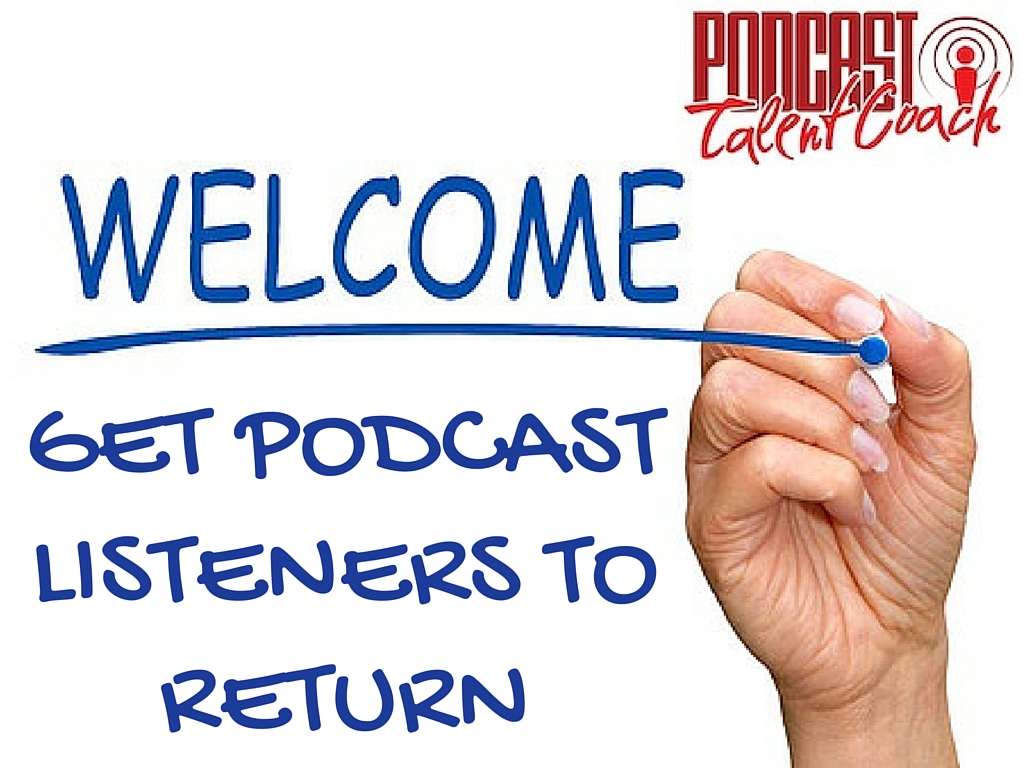 When you want your listeners to stick around and listen to what you have to say, you need to give them a compelling reason. Your listener needs to anticipate what is to come later in the show. You need to excite them. You need to tease them.
Anticipation is a key feature to storytelling. Your story should build just like a good plot builds in a movie. You need to make your audience anticipate the content that is on the way.
Your story is similar to a vacation you are planning to take. The fantastic anticipation for the trip is almost as pleasurable as the trip itself. You can't wait for the trip to arrive. You want your listener to feel the same way about your story.
When your listener can't wait for the story to arrive, you have created some great content with a powerful tease. Your listeners will get more enjoyment from your show when they get the tease payoff more often. The pleasure of the "oh wow" factor will be increased. The joy of anticipation will keep your audience coming back for more.
There are three steps to creating an effective tease.
#1 – Intrigue Me
When you promote content that is coming up later in the show, you must give your audience an intriguing reason to stick around. It isn't enough to simply say, "A great story about this weekend is coming up." Few will stick around for the payoff. The tease lacks stickiness. It doesn't hook the listener.
#2 – Give Them 80%
To create an effective tease, give your listener 80% of the story while leaving out the most important 20%. It is similar to giving the setup for a joke without providing the punch line. Lead your listener right up to the line, but make them wait to step over.
#3 – Make Your Tease Unsearchable
Make it impossible to search online.
You want your listener to keep listening for the payoff to your set up. If I can simply search on Google for the answer to your tease, there is no reason to keep listening. I can just look it up and be done with it.
The three steps to powerful teases will help you begin to engage your audience on the way to building powerful relationships. Use the three steps in your show recap to entice people to listen to the episode. Then, use them again during the introduction of the show to get listeners to enjoy the entire recording.
You've worked hard to create your content. A lot of effort has been exerted on your part while writing and recording your show. Make your content intriguing by using these three steps in the art of the tease.
When you use the art of the tease, your listeners will spend more time with your show. The increased frequency of the tease payoffs will help your audience enjoy your content more. When your show is more entertaining, it becomes more engaging. When you truly engage your audience with your content, you can begin building powerful relationships. That's where trust and influence with your listener begins.
Next week, I will teach you how to critique your podcast on your own. You will learn how to find areas to improve and steps to take to make your show stronger.
I would love to help you with your podcast. E-mail me any time at Coach@PodcastTalentCoach.com.
You can find my podcast and other tools to help you create great content at www.PodcastTalentCoach.com.
Let's turn your information into engaging entertainment.