Podcast: Play in new window | Download
3 Steps To Create Your Avatar – PTC Episode 055
Hi Erik, thanks for your awesome podcast. I have one question for you You define your avatar with a bunch of well-crafted questions, but where do you get the data to answer them? Is it hard data you have got from your following (if any)? Is it just a fruit of your imagination? Is it a mix of both? How much of the avatar is based on hard data, and how much is a projection of yourself defining it? Thanks and keep up the awesome work!
-Alessandro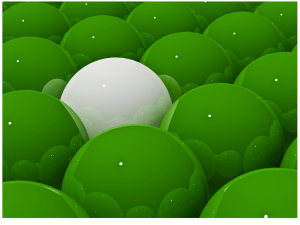 Great question, Alessandro! It is actually a little bit of both. It will evolve over time.
Our goal is to create a vision of that one, unique, ideal listener.
There are really three steps to creating your ideal listener.  Each step relates to the life cycle of your podcast.
Step 1
If you are just starting out, you need to create your ideal customer out of your imagination.
Who would you like your ideal customer to be? Start there.
Who do you want?
Who will listen and get involved
Who will be best served by your content
Who will buy your stuff
Step 2
Once you begin to get some feedback from your audience, refine your target with that information.
Who is posting in your comments
Who is sending your e-mail
Who is asking for more information
Step 3
Finally, when you have an audience of decent size, survey them.
It does not need to be a formal survey
One of strongest is an e-mail often used that simply says "where an I help you"
To get specific demographic info, you will need a formal survey
Ask questions that will help you know and serve them better
Do not ask questions that will not give you info you can use and will only waste the time of your listener
Overall, you want your avatar to represent that individual that in most engaged with your show and likely to take action when you make that request.
Audience Of One
Knowing your target audience will allow you to treat your audience as an audience of one.
As you are creating your podcast, treat your audience like you are talking to each person individually. This is critical when creating a trusting relationship with your audience.
I hear many shows address their audience as a group with comments like "hello everyone" or "hey guys". Each person in your audience is listening to you as an individual. Audio is a very personal medium. Many times, they are listening with headphones. It is just you and her. Talk to her just like that.
Addressing a crowd on the radio began when radio began. As radio was just being created, station owners needed content to broadcast. Radio programming began with rebroadcasting live, theater events. The person on the stage would address the crowd as "ladies and gentleman".
As radio progressed, live audiences were eliminated. However, people on the radio continued to address the audience as a group. It was fitting. The family still gathered around the radio before television was introduced to the family room. An on-air personality could address the audience as a group and be justified in doing so.
Radio then became a personal medium. The television replaced the radio as family entertainment. In-car and headphones became the preferred method of radio listening. Each listener was now creating images and visions in his or her own head that were unique to their imagination. Their thoughts were different from those of any other listener. The conversation was now between the person on the air and the individual listening.
Unfortunately, radio personalities continued to address the listener as a group. "It has always been done this way." The disconnect began.
Podcasts are even more individualistic than radio. Most people select a podcast because of their own tastes. Groupthink does not play a factor as it would to select a movie or television show for the family. It is one person listening on their own to a show that interests them.
If you are talking to your listener as if they are in a group, using plural terms like everyone and you guys and you all, your listener will wonder who you are addressing. They will think, "You guys? I'm listening by myself. Who are you talking to?" In the end, they will not follow your call-to-action, because they will think someone else in your "group" will handle it. Talk to an audience of one and build that relationship with each listener individually.
I'd love to help you with your podcast. E-mail any questions or comments you might have to Coach@PodcastTalentCoach.com.
You can also find other tools including worksheets, a workbook and videos to help you create great content at www.PodcastTalentCoach.com.
Let's turn your information into engaging entertainment.