Podcast: Play in new window | Download
How Do I Market My Podcast ? – Episode 114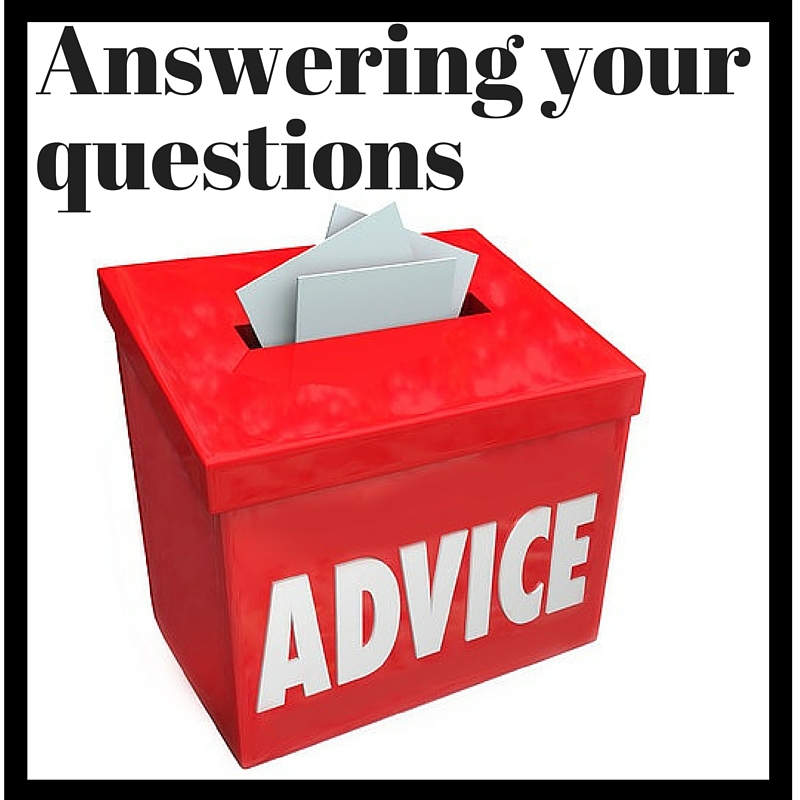 Thank you for allowing me to help you with your podcast. I get a great deal of joy helping podcasters achieve their goals.
A few weeks ago, I asked you for questions and ways I can help you with your show. I received some great questions from you. This week, I want to go through a few with you.
How do you market your show? How can I get to the point of launch? How do I fight the Impostor Syndrome? How do I name my podcast?
I'm struggling with promotion/marketing and spreading the word.
-Greg from the "I Want To Know" podcast
There are many ways to market and promote. Most of it takes time.
I learned a lot about marketing from Paige Nienaber from CPR Promotions. He often refers to this drip style of marketing as dog crap marketing.
Paige lives in Minnesota, where it snows a lot every year. The ground is typically covered with snow from November to March.
Paige also owns a dog. If you are a dog owner, you know all about cleaning the back yard. The dog makes deposits. You clean it up.
Just because there is snow on the ground doesn't mean the dog doesn't need to go out to do his business. It just makes it tougher to clean up.
When the snow finally melts in March, you find the results of all the hard work of your dog. It wasn't done in a few days. It built up slowly over months of productive work by the dog.
The same is true for your marketing. Work on it daily and let the results build over time.
Here are six tips you can use.
1. Know your most frequent listeners by name and use them.
2. Use stories to stand out and be remembered.
3. Host events to create community.
4. Make it easy to share your content.
5. Don't blow your first impression.
6. Write great show notes with helpful links that your audience can use.
You can find a worksheet of 52 podcast marketing tips at PodcastTalentCoach.com.
I am a beginner, not even live yet, in fact having problems getting from intro, outro, episode and artwork to live. So frustrating, feeling like I am THIS close.
– Corrine
This is a matter of finding the courage to launch. Fight the impostor syndrome. Learn as you go.
If you have your intro, outro, episode notes and artwork, you are ready to go live.
Create a WordPress site and sign up for a Libsyn account. This should put you in a great position to launch.
If it is belief in yourself that is holding you back, take baby steps. Record three episodes telling yourself you won't really post these. You are just practicing. Get them recorded.
Once you have the episodes recorded, put them on Libsyn and post to your WordPress site to ensure the technology works. Test the links. Listen to the shows. Submit it to iTunes. Just tell yourself you can always change it if necessary.
After you are sure everything works, move on to the next few episodes. Changing those first three episodes is posible. However, it is more work. I think once you get them posted, you will be more excited and interested in working on the next few episodes rather than tinkering with the first three. Move forward in baby steps.
If it is the technology that is holding you back, check out Dave Jackson at the School of Podcasting. He has great tutorials that will help you create a website, set up a Libsyn account and submit your show to iTunes. He also has a great offer where he will set up your site if you order your hosting through him.
Dave always says if you can post on Facebook, you can create a website with WordPress and launch a podcast. Don't let the intimidation stop you. There are many resources that can help.
I want to launch a show I can be proud of. I quickly get into my own head and get slapped down by the Nobody's Going to Like This Fairy. Stupid fairy. Any tips for shutting that voice up?
– Greg
I began my broadcasting career when I was 19. It was completely by accident. I was going to college to get my architecture degree. Since I was 12-years-old, I had been tailoring my education to be an architect or engineer.
In college, I had the same fear of public speaking as most people. In our design classes, we had to do presentations in front of a panel of judges. I absolutely hated doing these presentations.
During class, four or five students would present during the hour. It would take about a week to get through the entire class. That was the worst part. The anxiety would build for presentation day only to not get your name called. I would have to live through the anxiety again in anticipation of presenting during the next class.
I never envisioned being a public speaker, radio talent or any other presenter.
My younger brother worked for a radio station at the time. I was home for the weekend doing nothing like most college students. That was when the phone rang. It was the manager of the radio station looking for my brother to fill in during a shift. My brother wasn't home and I was offered a part-time job.
My career in radio started just running the board for long-form programs. I only talked on the radio between the 30-minute shows. I might give the time or temperature. Otherwise, I would sit around while the show played. Speaking was minimal.
As an elective for my architecture degree, I took a class called "Broadcasting For The Non-Major". I figured being in a radio station for a part-time job should make this class a little easier. It would also help me learn more about my job.
That class eventually led me to become the music director of the college station.
That position got me a job working overnights at a commercial station. Suddenly, I instantly found myself talking to 10,000 people. I was no longer talking between long-form programs to a handful of old people. This was real radio.
Over time, I started to get comfortable talking on the radio. It took a little time. I eventually got there.
As I started picking up more hours on the air, my boss started to send me out broadcasting live in front of a crowd. I was being sent onstage to introduce concerts in front of 10,000 people. These were no longer people I couldn't see. They were right in front of me.
It took me years to figure out how to overcome those butterflies I would get each time I stepped in front of a crowd. There were tips and tricks I learned along the way to help me. It was a combination of things I learned over the years that helped me defeat the jitters. Here are a few ways to shake the butterflies out of your system. It could save you years of trial and error.
Preparation is the key idea in the process.
Here are four steps to properly prepare for your show.
1. Overcome Jitters
– Prepare your material
– Rehearse
– Focus on one person – preferably your single target listener you have defined
– Tell yourself you are an expert at your opinion
– Making people either love you or hate you only means you are making people care.
2. Create Great Notes
– Bullet points – don't script
– Tell stories
– Give examples – play audio
– Determine your open and close, intro and outro for show and each topic … "now it's time for" is not an appropriate intro
3. Set the Room
– Get the temp correct – be comfortable
– Get some room temp water
– No distractions – phone, family
4. Prepare Your Equipment
– Close other programs
– Prepare your software
– Turn off your phone, close e-mail, close IM
– Test your mic and set your levels
Contact and prepare guests & co-hosts
The places I am struggling with my future podcast is mainly the what to name it. I have ideas for about 3 different podcasts (though I only want to start with one). The main problem is naming them also i.e. website name and so forth. I have an idea about formats but with never having done a podcast, they seem to escape me. I know I won't be perfect at first and I am okay with that. But at the same time I would like to be somewhat in order. A little more guidance on this would be greatly appreciated.
– Richard
The name of your podcast sets up your brand. It should tell people exactly what they will get from your show. Don't get cute.
If you name your show "Outside the Lines", nobody will know if that is a show about paint-by-numbers, football or off roading. "School of Podcasting" is pretty clear. You know what you are going to get.
Take five minutes and brainstorm. Start writing every name you can think of that relates to your niche. There are no bad ideas here. Every idea will lead to another. Don't critique. Just write as much as you can.
After the five minutes is up, review the list. Highlight the names you like.
These names should be clear about your content. Find names that capture the imagination. Look for names that sound interesting.
Once you have narrowed the list to five to ten names, ask others for their opinion. Explain the criteria of a great name. Have them give you their top three choices.
Read over the five or ten lists of three. Look for the names that get the most mentions.
Now, take action. Pick a name and run with it.
What is the worst that can happen? You get a year into it and need to adjust it. That's ok. On a podcast the other day, I heard someone say, "If you wait until all of the stoplights turn green before you begin your journey, you'll never start."
Just begin. Don't wait for things to be perfect. That will never happen. Just start.
Thanks for all of the questions. If you need help with your podcast? E-mail me any time at Coach@PodcastTalentCoach.com. Let's see what we can do.
You can find my podcast and other tools to help you create great content at www.PodcastTalentCoach.com.
Let's turn your information into engaging entertainment.